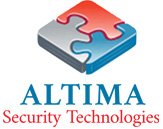 ALTIMA Security Technologies also offer a range of bollards, boom barriers and turnstiles. Our target segment for these products are Residential Environment, Corporate Buildings, Industrial Units and other sites in need of security. We have several versions of Boom Barrier such as Hydraulic, Electromechanical and Manual boom barriers. One of the distinguishing features is their simplicity of assembly.

Electromechanical boom barrier is a high quality industrial boom barrier for continuous day and night use in demanding application areas. Several types and lengths are available which are all perfectly adapted to the customer requirements.
Hydraulic boom barriers are the strongest boom barrier in the today's market. Every time that an over-length boom is required or gate barriers are needed, the hydraulic boom barrier is the perfect solution.
Manual operated boom barriers are installed in entrances that have limited use, for instance service entrances. No electric conduits are necessary.

Our Automatic Boom Barrier consists of a robust steel construction and is designed to offer efficient continuous operation, long term reliability and durability. They incorporate an integral 3 phase inverter driven motor and
gearbox drive providing a smooth consistent operation (single phase supply). The automatic boom barriers are controlled by a Programmable Logic Controller, which can be programmed to suit any requirement.

All versions of our barriers are CE approved and most of them are 100% continuous duty cycle rated. Whether your application is Industrial, residential or any site in commercial, the automatic Boom barriers have the ultimate flexibility to suit your needs. If a larger span of car park barrier is required, we are able to offer a heavy duty barrier version capable of raising and lowering a pole length of up to 12 metres. The design is the result of years of experience of our world pioneered OEMs, taking the latest technology and coupling it with tried and tested methods. The result, a excellent product giving long service span and a complete peace of mind.

The automatic boom barrier systems can be interfaced with unlimited access control options for various applications, such as Proximity cards, Remote control, RFID vehicle identification tags, token, keypads, or coin machines or can be integrated with your existing security systems. The automatic boom barriers are powder coated red or yellow as standard.
Here are some feature and advantages of our solution :-

Make the most of your Parking facility


Boom Barrier fits harmonically into every setting and can be customized to match your corporate colors.
Boom Barrier will help you optimize your system functionality.
Minimize your AMC costs thanks to faster and easier maintenance.

Tailored to your needs


Select between parking barriers with standard booms, illuminated booms or jointed barrier arms.
Configuration is quite easy and supports handling of up to 2-4 induction loops.
Wide entrances/exits? No problem. Use two parking barriers with a single control unit.

As much control as you need


Simply connect Boom Barrier with software.
Vehicles passing the boom barrier are detected and damaged barrier booms are reported immediately.
More control? It's easy with a connection to the control room or control via external devices.

Extremely Durable hardware


Rustproof boom barrier: solid design with anodized aluminium finish.
Performance-optimized: removable, suspended drop barrier booms or exchangeable bolts minimize damage and follow-on costs.
Manipulation-proof thanks to smart design.

RFID Based Vehicle Access Control System
ALTIMA Security Technologies provides RFID based vehicle access control systems which can be integrated with parking management systems. Our solution includes smart card access or UHF (long range) access control, Boom Barrier, Controller and Access Management.
Long Range (UHF) Access Control Solutions Our Ultra High Frequency (UHF) readers enable touch free monitoring of access, attendance and movement of employees, goods and vehicles.

We provide short range, mid range and long range readers and controller to meet different needs of organizations.

Our UHF Access Control Solutions include the latest technologies and wider applications:
Technology

Reading Distance: 1 to 12 meters
Frequency: 902 to 928Mhz

Applications

Vehicle Access Control
Automatic Access Control
Touch Free Attendance Monitoring (for high profile employees)
Student Attendance Monitoring for schools




Automatic Boom Barrier General Specification:
CE Approved. 
Maximum Boom length availability: 12 Metres Boom Length.
Cycles: 70%-100% Continuous Duty Rating.
Boom Diameter: up to 76 mm. 
Opening/closing time: 2 Seconds to 7 Seconds. 
Drive unit: 3 Phase Motor & Wormed Gearbox. 
Finish: Zinc Plated and Polyester Powder Coated.
Power Supply: Single Phase 230v, 50Hz, 5 Amps. 
Dimensions: 360mm x 405mm x 1020mm (centre of pivot).
Optional Extras:
Articulated Arm (Low Ceilings).
Pogo tip support.  
Magnetic lock. 
Stop/No Entry signs. 
Warning sounder/Flashing Beacon. 
Sensing safety edges. 
Bottom Skirting up to 6m
Boom lights.
Hi-Bar Skirting up to 4.5m.
Options for access control:
Keypad.
Proximity Cards.
Voice/Video Intercom Access.
Token Acceptors.
Remote Control Fobs.
Key switch.