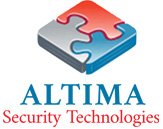 No threat has the potential to cause greater loss to life and property than fire. The number one factor in preventing these losses is early detection. Electronic fire alarm systems, when properly designed, installed, and monitored, save thousands of lives and billions of dollars in property damage each year.

Altima Security Technologies provides expertly engineered fire alarm systems for clients ranging from high-rise buildings to retails stores and individual residences.

In addition to traditional systems, we provides UL / CE / EN grade Addressable fire alarm system. Our system provides all of the protection found in traditional systems, is more robust that most systems.

We take up the turnkey projects of fire alarm system that include designing, supplying, installation, testing, commissioning, and technical support of conventional as well as addressable fire systems. We can work and integrate with existing fire system installations as well as extension/replacement installation and system support.



Key items covered in our fire alarm turnkey portfolio include the followings :





Fire detection and alarm system
Water based sprinkler system
Spray system
Wet riser/dry riser system
Clean agent fire suppression system
Wet chemical fire suppression system


Whichever type of fire alarm system you need, Altima Security Technologies will ensure that it will do the job of protecting you and your property.