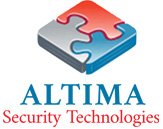 Q. Is an Electronic Security System cumbersome and difficult to operate?


A.

Altima Security Technologies only use trusted and Reputed brands. There are many and various options when choosing a system. however at ALTIMA, we are committed to understanding your individual security needs and making sure that your system is easier to use than home telephone.

Q.

Can you provide a Be-Spoke solution to suite our requirement ?


A.

Yes, Altima Security Technologies pride themselves on being able to integrate / install a product to a specific customer specification. We have the expertise and resource to ensure that client's receive the highest levels of service and professionalism available within the industry
Q. Are ALTIMA SECURITY TECHNOLOGIES products reliable...?


A.

Extremely reliable, we have over 10 years experience in the design, manufacture, installation and service of Security and Automation solutions. All our products conform to the latest Quality standard as per the Government of India Guidelines.
Q. Do ALTIMA SECURITY TECHNOLOGIES install their products ?


A.

Yes, we install all of our products as a part of the proposal by utilising our team of highly skilled and experienced engineers.

Q.

What sort of after sales service provided by ALTIMA ?


A.

All of our major equipment are covered by our comprehensive warranty for the first 12 months. After this period you will be given various service options, to suit your requirements, through our specialist from service and maintenance department.

Q.

Can Altima Attend the site to assess my specifications & requirement ?


A.

Yes, our ALTIMA SECURITY TECHNOLOGIES Sales Engineers can be available to attend site to discuss further details and advise on the best possible solutions to suit your needs.

Q.

Can you carry out Civil work/requirement in or projects?


A.

Yes, if requested we can carry out all civil works related to the specified project.

Q.

Do you have a standard/distributor price list?


A.

We do not have a distributor price list as we provide costings based on exacting customer specifications, to ensure we are quoting the correct product for the right application.
Q. -Who do I contact about marketing or advertising?


A.

For further marketing and advertising information, please drop an email at info@altimaGlobal.com.
Q. Can I buy a complete security / surveillance system?


A.

Please email us at info@altimaGlobal.com with your detailed requirements and we will be able to help you.
Q. I'm looking for a very specific security solution of a particular make/model, Can you help us to get the solution ?


A.

Yes, Please contact our security consultants on our board number or you can mail us on info@altimaGlobal.com and we will try to deal with your enquiry shortly.
Q. How do I choose the correct CCTV camera for my application?


A.

This in general is a comparatively difficult decision. Many aspects of the installation must be taken into consideration in order to obtain the correct performance that meets your needs. a high resolution camera should be considered where greater detail of scene is required. E.g. Colour 480 TVL, Monochrome 520 TVL. Choosing a more sensitive camera will improve reproduction in poorly lit areas. The sensitivity of a camera is indicated by the minimum amount of light in order for the camera to produce a usable picture. e.g. Colour 1.0 Lux at F1.2.

A conventional camera produces a pale backdrop when an object is shot against a bright background. BLC feature (Back Light Compensation) will counter strong light sources retaining picture quality.
Concentrated light sources directed towards the camera (e.g. car head lamps) can be inverted by an optional peak white inverter or an eclipser function. This has the effect of bringing detail to areas and making an object clear, that would otherwise be shadowed.
Q. What size LCD/LED monitor should I be using?


A.

The correct size LCD/LED monitor is dependent on its use e.g. the number of images to be displayed at any given time, the viewing distance and the available space.
Q. What type of illumination can I use with colour cctv cameras?


A.

Only lighting within the visible wavelength should be used with colour cctv cameras. Tungsten Halogen is often the recommended source of lighting.
Q. What is the difference between RG59 and URM70 Coax Cable?


A.

In general there is little difference. However RG59 is a hard drawn conductor and is best suited to fixed camera installations. URM70 has a multi stranded centre conductor and is more suited to installations such as PTZ cameras.

Q. I need CCTV Camera with Manual or Auto Iris Lens?


A.

The iris is the part of the lens that determines how much light falls upon the cctv camera CCD sensor.

The Manual Iris 'MI' lens has this fixed at the time of installation. As the light levels change in the scene, the lens can do nothing to prevent either too little or too much light entering the camera. Virtually all cameras employ an Automatic Electronic Shutter 'AES' to compensate for these variations when fitted with an MI lens. However they are only able to cope with a relatively small change in light levels.

An MI lens should never be used in an external situation, as the camera will be unable to cope with large changes in light levels. Use an Auto Iris 'AI' lens in this case, or indeed anywhere where large scene illumination changes take place.

The advent of new sensor technology such as PIXIM may result in a change to this situation in the future.
Q. What's the difference between Hardware Compression and Software Compression in CCTV System ?


A.

Hardware Compression: Both Capturing Video Signal and Compressing Video Signal are done by DSP chipset integrated on DVR Board. It doesn't need the computer's CPU to do this work. It's low cost of CPU and RAM resources. In this system the computer CPU's task focus on answering network request, streaming the video/audio to network and saving recorded data to local hard disk.

Software Compression: The DVR Board only capture video signal but doesn't compress it, it is the computer CPU and RAM to do this compression work. It's high cost of CPU and RAM resources. In this system the computer CPU and RAM are often overloaded. It is easier to crash than hardware compression system.
Q. What is a Digital CCTV?


A.

Digital CCTV, or Digital Closed Circuit Television, is the technology used in modern surveillance systems. Traditional ,VCR, CCTV pictures are sent via cctv cameras to a closed area, e.g. a CCTV Monitor, this type of CCTV is likely to produce lower resolution images and have to be displayed via cabling in the workplace. Modern Digital CCTV Systems can be operated remotely via a pc or mobile phone, can monitor various locations and can be monitored from wherever there is internet or GPRS/3G Access.
Q. Does the access controlled doors open in case of power loss in a access control system ?


A.

This is related to the type of lock being used. If it is a fail-safe lock, such as a magnetic lock, then the door will open when power is lost. If it is a fail-secure lock, such as an electric strike, the door will stay closed when power is lost. Fail-secure locks should be equipped with a crash bar in case of an emergency.
Q. Can I use Wiegand readers and RS485 readers (i.e., Fingerprint Key) in the same Access Control system?


A.

Yes, you can use various types of readers in the same access control system if you have more than one door unit. Each door unit can be set for one type of reader interface, RS485 or Wiegand.
Q. Can Access Control System issue an alarm if the door is open too long?


A.

Yes. Connect a door frame contact to one of the available inputs. If the door is open longer than the configured duration, e-DATA Access Control can record an alarm event, trigger an audible response and send an alert notification message to designated key personnel.
Q. Can Access Control System issue an alarm if the door is forced open?


A.

Yes. There are available inputs to connect a door frame and a latch contact. If the door is forced open without being released by the system or by the latch on the inside of the door, our Access Control System can record an alarm event, trigger an audible response and send an alert notification message to designated key personnel.
Q. Does Access Control System supply power to connected readers?


A.

Yes. Access Control Door Unit is capable of supplying DC power for two readers.

Q. What type of access control readers can I use?


A.

We can provide different types of Access Control readers.

HID iCLASS
HID Proximity
Legic
Mifare
EM
Hitag
Biometric based fingerprint Readers

Smart Card

Q. What other items in access control, do I need to control a door?


A.

To control access to a door, you need a Master Unit and Door Unit, a biometric/card reader and an electrical door strike or magnetic lock. Additionally, you need the specified power supply, cable to connect each reader to the Door Unit, a two-conductor cable for the door strike or the magnetic lock and a RJ45 patch cable for the Ethernet connection.
Q. Who can do the installation of Access control system? Do I need an electrician for it?


A.

No. Access Control is a low-voltage system that can only be installed by a trained low-voltage systems integrator.
Q. What is involved to complete an installation of Access Control System ?


A.

To complete an installation means installing a door strike or magnetic lock, Fingerprint Key Biometric Reader and the cables to Access Control controller. Access Control controller's compact size allows it to be mounted above the ceiling or near the access point. our Access Control is then easily configured through any standard Web browser.

Q. How long will it take to do a typical installation of access control on one door?


A.

Installation will vary depending on the access available for installation of the cables to the door strike and to the reader.
Q. What is the difference between a Conventional fire alarm system and an Addressable fire alarm system?


A.

A Conventional Fire Alarm System is typically used in smaller applications. They are usually less expensive than an addressable system but have limitations regarding reporting the location of devices. A conventional system will let you know which zone is in alarm, but not necessarily which device. A zone may contain several smoke detectors or pull stations. You may know which area of the building the smoke detector or pull station is located in but you will not know the location of the device that is in alarm.

An Addressable Fire Alarm System can be programmed to indicate the exact device that is in alarm. A display on the front of the panel will indicate the device type and location. For example, the display will indicate photoelectric smoke detector in alarm in first floor corridor outside room 201. This information can be extremely vital in larger facilities. These panels can usually be networked with other panels on a campus or within a facility.
Q. How often should our Fire Alarm System be tested?


A.

Testing can be quarterly or half yearly depending on the alarm system and the environment in which it is installed.
Q. What types of smoke detectors are available for fire alarm system?


A.

There are 3 different types of smoke detectors:
Optical– work on the principal of infra red light refracting off smoke particles entering the chamber. This makes the detectors more sensitive to smouldering fires such as modern fabrics or furnishings. Also more prone to false alarms from steam or dusty environments.
Beam Detectors– works as an infra red beam is emitted from the transmitter (TX) to the receiver (RX), which detects any obstruction by smoke.
Ionisation– works on the principal of charred smoke particles passing between two electrodes causing a small current flow. This detector is more suited for fast flaming fires such as paper/wood. Also more prone to false alarms from burning smells outside kitchens etc.
Q. What types of heat detectors are available for fire alarm system?


A.

There are 2 types of heat detectors:
Rate of rise– these detectors will respond to a sudden increase in temperature and also have a fixed element in case of a slow smouldering fire. Most suitable for areas where is a smoke detector is undesirable i.e. a staff room.
Fixed temperature– have a sensing element which operates the detector when a particular temperature is reached. This type of detector is ideal for rooms where a rate of rise detector would not be suitable such as a kitchen or a boiler room.
Can't find the answer to some questions?

Email us your questions/queries on info@altimaGlobal.com, we will get back to you as soon as we can!