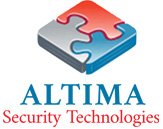 As a process,we carry out a FREE in-depth survey to assess any specific security requirements and then recommend a suitable Security Solution to meet those needs.

To book a free, no obligation Home or Business security assessment, please call one of our Security Consultants on Board Number or if you prefer, send us an email on info@altimaGlobal.com, with your information request & requirement. We will contact you concerning your specific needs.





India Headquarters
Address


Altima Security Technologies Pvt Ltd
4th Floor, Statesman House
Building, Barakhamba Road,
Connaught Place,
New Delhi - 110001
Branch Office
Altima Security Technologies Pvt Ltd
Omaxe Square
15, 1st Floor, Plot no.14,
Jasola District Centre,
New Delhi, Delhi 110025


Customer Care Hot Line No.
+91-9810 446 932
Board No.
011-41060960
Email
info@altimaGlobal.com

Get In Touch......

To find out more about our Fire and Security Solutions or FOR FREE SITE SURVEY, Please fill out the form below.


Did you know?
To keep your system working smoothly, we install the latest self managing advanced Software solutions which monitor cctv camera, access control, fire alarm and BMS
connectivity and System performance. Email or text alerts will let you know if a problem has occurred in your facility.