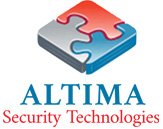 Fire Cease Out
Fire Cease Out (FCO) is India's first Automatic and Portable fire extinguisher made for Residential, Corporate, Commercial and Industrial establishment.

FCO's innovative technology represents the next generation of proactive fire prevention. It is Compact, light in weight and extremely user friendly. FCO unit gets triggered when in contact with fire or even a flame and extinguishes the fire completely in almost no time. This prevents the fire from spreading further, reigniting to other areas or causing any further damage to any premises.


Fire Cease Out have added some of the excellent features like –
FCO's High-density Polyethylene (HDPE) outer shell rips apart to release a water based compressed powder that spreads over the affected area and cuts off the oxygen, extinguishing the fire
Works with zero manual intervention
Self start capability on contact with fire
Maintenance free 5 year life
Compact and light weight (almost 1.5 Kg), easy to install, user friendly – makes it suitable for versatile usage
Ecologically and environmentally friendly technology which can be recycle.
FCO has no harmful impact on any human beings or animals.
Patented and proven technology for fire extinguishing.
Fire Cease out contain very high quality bio degradable fire extinguishing agents, an unique composition of dry powder (DP Series) & Liquid Foam (MF Series) which is placed into a HDPE container chamber.As soon as Fire Cease out comes in contact with any fire, the container splits open with an alarming sound and removes oxygen in and around the base of the fire for a couple of seconds & forms a blanket over the fire thus resulting in immediate seizure of fire.

Fire Cease out is Approved & Certified by International Safety and Quality Standards by Organizations like CE, ISO, Quality Warranty & Eco Warranty.

Fire Cease out Now makes it possible for everybody(adult or minor) to protect themselves and their possessions from one of the worst fears and experience the world has ever known.

Fire Cease OutApplication and Directions for Use
Fire Cease Out is a self-activating, small and light in weight,easy to use, which is designed for immediate action when comes in contact with any fire. FCO is build for active and passive deployment and can be used in fire emergency very easily. FCO is safe to use on all types of fire and is electrically non conductive.

Installing FCO unit is quite simple& Easy, involves no wiring or ducting and neither you have to spend on any civil work. All you have to do is to recognise and place FCO in risky zones, unmanned areas which are more prone to catch fire.

FCO can be used in large variety of situation, like fire in residential premises, corporate offices, commercial establishment, multiplexes, shopping malls, hospitals, garages, automobiles,hotels, boats and ships,workshops,petrol pumps, CNG Pumps, warehouses, Manufacturing units, factories, forest fires, etc......