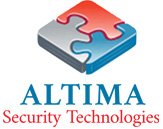 Video Surveillance System / CCTV
Technological advances in the Electronics Security Domain have never been more prevalent than in today's CCTV industry. IP cameras and Digital Video recorders only represent the beginning of a list of enhanced products that include advanced Video analytics, face recognition, LPR, network video recording, and others.


Read more...

Home Security & Intrusion Detection
Our Range of Home Security / Intrusion System meet the rigorous standards and include the most advanced security technology. Typical products and systems include intrusion detectors and transmission equipment with latest GSM dialers along with a beautiful and colourful range of Video Door Phones with Keypad & Touchscreen based user friendly Panels.
Read more...

Access Control & Attendance System
Our needs and expectations regarding the protection of our valuable assests have changed dramatically in the past few years, and the Access Control / Biometric Attendance has become the heart of most security management applications. Our proven biometric based solutions extend the security capabilities beyond surveillance and
monitoring, to provide a highly effective interface to an advanced and high security solutions.



Read more...

Fire Alarm System
Every second is important in case of any fire and, early warning from an automatic fire detection system could make the difference to recover from a fire without too much disruption or heavy cost. We deal in Fire Detection systems, provide the earliest possible warning of fire in specification areas covered by detection, in turn, this can facilitate safe
and speedy evacuation of employees and visitors from your premises. ALTIMA supply, design, install and commission the different types of conventional & addressable fire detection systems. We also offer service and maintenance agreements for any fire alarm system.
Read more...

Building Automation & Management System
We provide automation and management of Physical and logical security onto a single network. We integrate CCTV, Access Control, Fire Alarm System along with Entrance System & Lighting Management monitoring and control. These previously separate technologies are now able to share resources and interact with each other
creating new efficiencies for the network with our technical innovation.
Read more...

Time and Attendance System
ALTIMA Security Technologies provides affordable and a perfect Automated Time Attendance Solutions which allows you to record & track the daily attendance of the employees and workers.
Developed to enhance most time and attendance systems, We offer time and attendnace system with Proximity Card, Biometrics and Hand Geometry
Read more...

Boom Barrier, Bollards & UVSS
ALTIMA Security Technologies also offer a range of bollards, boom barriers and turnstiles. Our target segment for these products are Residential Environment, Corporate Buildings, Industrial Units and other sites in need of security. We have several versions of Boom Barrier such as Hydraulic, Electromechanical and Manual boom barriers.
One of the distinguishing features is their simplicity of assembly.
Read more...
Did you know?
IP CCTV, Fire Alarms, Intruder Alarms, Boom Barrier, Bollard, Visitor Management and Access control systems can be integrated onto a single software platform with BMS.