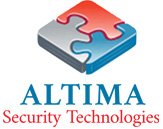 Buildings need a brain to intelligently monitor and control the many systems and thousands of data points they can generate. We can provide that brain with our latest BMS products. We,at Altima Security Technologies, offer an integrated approach that unites multiple systems on single network across enterprises, from a single software platform. Once integrated, data from those systems is assimilated and converted into information that empowers decisions and actions that enhance efficiency, comfort and well being for building occupants and owners.

Our centrally, computer-controlled BMS Control,Monitor, Optimize & Report the building's facilities, mechanical, and electrical equipment for comfort, safety, and efficiency.

We've helped design and install intelligent building management and security systems that deliver solutions for CCTV video surveillance, HVAC, access control, lighting control and energy efficiency. And we deliver results that create a comfortable, economical and secure environment in schools and universities, hospitals, hotels, airports, shopping centres, factories, government buildings and just about any other industry you can think of.




Overview of Integrated Security in a Typical Building Management Solution

Lighting Management and Control System

Lights are no longer just a way to illuminate a workplace or a room. they can become part of the interior design and the safety and functionality of any office/home.

ALTIMA Lighting Management and Control System enables almost infinite amounts of dimming, and the ability to control multiple circuits at the touch of a single button. The real beauty of the system is that those circuits don't have to be in the same room, you can create different lighting scenes that can
help to create a mood in a certain room or office workplace or a conference room, or that have a functional purpose E.g. a welcome home scene that turns on exterior lights and lights a path way to the front door. ALTIMA offers a wide rang e of lighting controls System that combine sophisticated design with layest state-of-the-art technology.These include architectural controls, dimmers, fan speed controls,daylighting controls, occupancy Motion sensors, relay panels, timer switches and many more.

Our lighting controls provide precise, dependable control and complement any residential or commercial application, while offering the potential for significant energy savings. Our lighting system allows you to control any light in your home or all of your lights from a single location.

The operation of Lighting management and control system is very simple. You simply touch a switch button to turn on or off the lights. Each set of lights can be programmed to ramp up or down at whatever rate you like. The initial level can also be programmed. Pushing and holding a dimmable switch button will cause the lights to brighten or dim, depending on the current level. As the light achieves full brightness when brightening, it will then begin to dim. When you release the switch, it stops the
brightening or dimming and holds the level until the button is pushed again, or until the load is affected by a "Scene."

A "Scene" is a group of lights that are faded from where they are to a new programmed setting by using a single button. Touching the button will activate the Scene. With a standard Scene switch, holding the button for more than two seconds will turn off the Scene. An alternately programmed Scene switch can also "toggle" a scene and dim or brighten all lights within a scene by pressing and holding the button. Your system may also control curtains and blinds, ceiling and bathroom fans, garage door openers and even pumps and other motor loads.

FEATURES

Energy Saving
Simple to use Touch Buttons
ALL ON - ALL OFF
Dimming - Set or change the levels
Artistic Scene Lighting to create atmosphere
Control any light from anywhere in your home
Vacation mode will make your home appear occupied while you are away
Pathways create safe unobtrusive access to areas during the night
Configure security flash with your intruder alarm system to ward off intruders and alert others
Timed events. Dusk or special events are automated using the astronomical clock
Remote Keychain to turn lights on from the safety of your vehicle
Touch Panel Remote Control

Bollards
Altima Security Technologies Bollard has been specifically designed to provide an architecturally pleasing vehicle security system. Housed within a galvanised steel cylinder the bollard provides complete protection in a wide variety of commercial and residential applications. Delivered to site fully assembled, pre-wired and ready to use, installation can be carried out quickly and easily.

The bollards can be operated by a wide range of access systems and controlled by a central PLC. Designed to lie flush to the road surface at rest, and rise to heights of 500mm or 700mm at full extension, our automatic bollards are an ideal solution where the environment requires an aesthetically pleasing security system.


Under Vehicle Surveillance System (UVSS)
Government & Organisations around the world are raising security levels to protect their key installations and facilities from terrorist attacks. we provide the next-generation Under Vehicle Surveillance System that empowers security and law enforcement agencies with an intelligent and automatic decision-support tool for total vehicle/personnel surveillance and access clearance control. It automatically identifies and scans under-vehicle anomalies by comparing the real-time captured image with that of a previous screening. Both the scanned and stored images are presented on the computer display to enable security personnel to verify, alert and rapidly respond to possible threats, for example Improvised Explosive Devices.

Our Under Vehicle Surveillance System allows complete vehicle inspection with its unique capability to scan vehicle undercarriages, capture high resolution images, allow zoom-in capabilities to clearly trace any explosives, and automatically compare historical images with newly taken one to automatically detect any discrepancy. We can also integrates other essential security procedures such as vehicle number plate recognisation, driver verification and explosive detection into a integrated system, hence providing a complete, all-in-one security inspection system for total vehicle access in any facility.