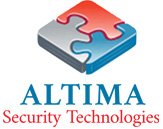 with over 10 years of Business and Systems Integration Experience of our Core Management, Altima Security Technologies is a Specialised Solution Provider of Complete Range of Physical Security & Integrated Building Management System in Commercial, Industrial, Institutional, Residential and Government facility environments. We provide application consultancy, product selection, design, execution and maintenance services for the use of high technology of latest Electronic Security and Advanced Building Solutions.

Our Product offering include the analog range of Cameras with Digital Video Recording technology, Pure IP CCTV System with Next Generation Video Analytics, Access Control System, Biometric Attendance, Integrated Entrance Solutions, Fire Alarm System and Integrated BMS for new applications or to interface with existing system.

Our Business model is designed and built to provide accuracy and care to each client. By employing dedicated and skilled Sales, Engineering, Designing, Installation, Project Management & Service Professionals, we offer well trained, knowledgeable team to support each and every phase of a Project. Through its job management process, each client is assured that every step of the project receives the focus and attention it needs.



| | | |
| --- | --- | --- |
| | Altima Security Technologies pride themselves on not merely supplying equipments but providing solutions to their client's problems by helping design systems for each specific project, by utilising our vastly experienced engineers and the latest AutoCAD Design system. | |

Our Simple Philosophy drives the company's goal to be the best in the industry. We provide the professional and timely service you would expect from a company when planning the security and safety of your Family, employees or facility.

Why Us ?

As a complete Solution Provider and System Integrator company, Our main goal is to satisfy and anticipate your technology needs. at Altima Security Technologies, we act as technical advisor to develop a user friendly solutions.

Altima Security Technologies is built on:

• Global Reach

• Strong Alliances

• Commitment to Good Service

• Good Financial Capabilities

• In-House Engineering Experience

If you are considering improving or expanding your existing security infrastructure or want to combine a selection of products on a new installation, our experience in providing fully integrated solutions could be invaluable on the following technologies.

• Building Automation & Management System
• IP & Analog CCTV System
• Access Control cum Attendance System
• Residential Security Solutions
• Perimeter Detection System
• Integrated Entrance Solution
• Fire Alarm System
Did you know?
A Home Automation System can control Home Entertainment System, HVAC, Intruder Alarm System, Video Door Phone, Home Appliances, Lighting & Security Locls.