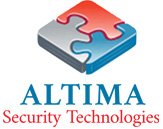 One of the most important factors that separate ALTIMA SECURITY TECHNOLOGIES stand out is the level of customer satisfaction and service we deliver. As a system integration company, we recognize the critical nature of any and all call processing environments. Our Engineers are quick to respond and in most cases, are able to provide immediate resolutions on call only.

Technical support is available 24 x 7. We offer Service Level support, available 365 days a year. At Altima Security Technologies, we make it our standard procedure to quickly & accurately diagnose and solve any issue. Our customer care executives will be happy to assist you at all times.

For Support : To contact our service team, please send an email to info@altimaGlobal.com or call us at +91-9810446932

Newsletter Subscribe
Be the first to know about new products, sales and exclusive offers:
Did you know?
IP High Definition CCTV cameras deliver footage which is approximately ten times clearer than traditional analogue cameras ( 2 megapixel is 6 times clearer)