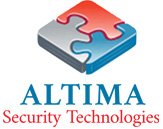 ALTIMA SECURITY TECHNOLOGIES is an specialist security technology and resilience consultancy practice. We work with high profile clients within the Defence, Police,Retail,Corporate, Residential and Commercial sectors.

Our ethos is to always produce the highest standard of service for our clients maintaining unparalleled levels of communication. We respect the environment in everything we do and manage our resources in a sustainable and responsible way. We always aim to be the predictable in a world of uncertainty and change.

Residential
Corporate
Commercial & Retail
Securing a home is a matter of concern these days. Incidents of Theft & Burglary or Vandalism are very common in todays world. we have a variety of security solution,that can make your Home Safe & Secure
Corporate India is growing at a faster rate.they need a solution that identifiy the risk & create better protection.
Loss prevention and asset protection are key to the retail industry. A robust security plan is essential to manage all areas of vulnerability.
Government
Education
Industrial
Security Vulnerability Assessments, Security Audits and Operational Requirements
Campus security & safety are important feature of any education system.these campuses are often exposed to Vandalism, Violence or Burglary. We ensure safe learning environment for Students & detects miscreants from doing unlawful activities.
Process control and business continuity are two key aspects of security relating to Industrial. Our approach may be necessary to provide critical information.

Project Consultancy

Integrated Technology

Project Management

Threat analysis, Security strategy and deployment,
Compliance, and stress testing
Joined up, effective and proportionate technology measures
Effective Project Delivery
Did you know?
There is no minimum or maximum amount of High Definition Cameras on an IP CCTV system