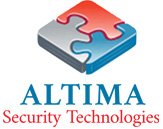 All the Government organizations need to take steps to protect their people and property from security threats and breaches. For government agencies and other such highly visible public organizations, that risk is exponentially higher. Therefore, protecting these sites requires an even greater level of cooperation, coordination, communication, and standardization of security measures than traditional security providers are able to deliver.

Among the key products provided by us for Government facilities are:

IP CCTV System
Access Control System
Fire Alarm System
Entrance Solutions
Visitor Managment System
Public Address System
Perimeter Fencing



With the evolution of India's industrial and manufacturing sector into a highly sophisticated and automated segment of the economy, its demands for security have become ever more substantial.

Encompassing, as it does, research, manufacturing and production, distribution, and marketing, the industrial and manufacturing sectors face a broad range of potential security vulnerabilities. Industrial Sectors have become a major target of theft, vandalism, management-labor-related disputes, property damage, equipment and product tampering, and litigation. And as products and processes continue to be developed, manufactured, and distributed, an extremely professional level of security planning, prevention and protection is required.

Altima brings to its industrial and manufacturing clients an integrated approach to security that provides a range of services and a proven level of reliability to meet both the conventional and extended security needs of the field.

Professionals from Altima Security Technologies provide its clients with comprehensive guidelines for security, focusing on threat assessments, situation analysis, and meticulous planning to identify problems and issues before they arise.

Facilities and asset protection requires the highest level of security related to access control, ingress and egress monitoring, after-hours protection, patrols, and alarm monitoring.

Among the Key Products provided by us for our Industrial Clients are:

IP CCTV System
Access Control System
Fire Alarm System
Entrance Solutions
Visitor Managment System
Public Address System
Perimeter Fencing





In few other areas are there as many potential security risks as there are within critical infrastructure. Critical infrastructure can encompass anything from ports to public utility districts to public transportation. While most organizations are dealing with a known group of people in a limited area that change only slightly from day to day, critical infrastructure services face different users and transactions every day, even every few minutes, which are often spread over a large geographic range. This makes monitoring both assets and users a major challenge; combine this with stricter government regulations and more frequent threats involving critical infrastructure systems, and a strong need for a comprehensive security system becomes apparent.

Altima Security Technologies works with critical infrastructure organizations of all sizes to increase security at port and airport facilities, transit hubs, even on buses and along roads and tracks. We recognize the unique challenges facing these types of installations, and work with our partners to provide best-in-class solutions that take into account growth opportunities, budget restrictions, and the need for security in motion.

Solutions can include everything from cameras mounted on buses or along major routes to smart cards that work as a high-tech bus pass, ID and tracking system, to perimeter and intrusion monitoring for electric and water sites, bus barns, train stations, airports and port facilities. In an industry with so many moving parts, an enterprise-wide solution is vital to keeping track of the entire system.

Altima Security Technologies has the expertise to help you determine a creative solution that covers as much territory as you do.